Daniel Victor wrote a one-word article in the New York Times today: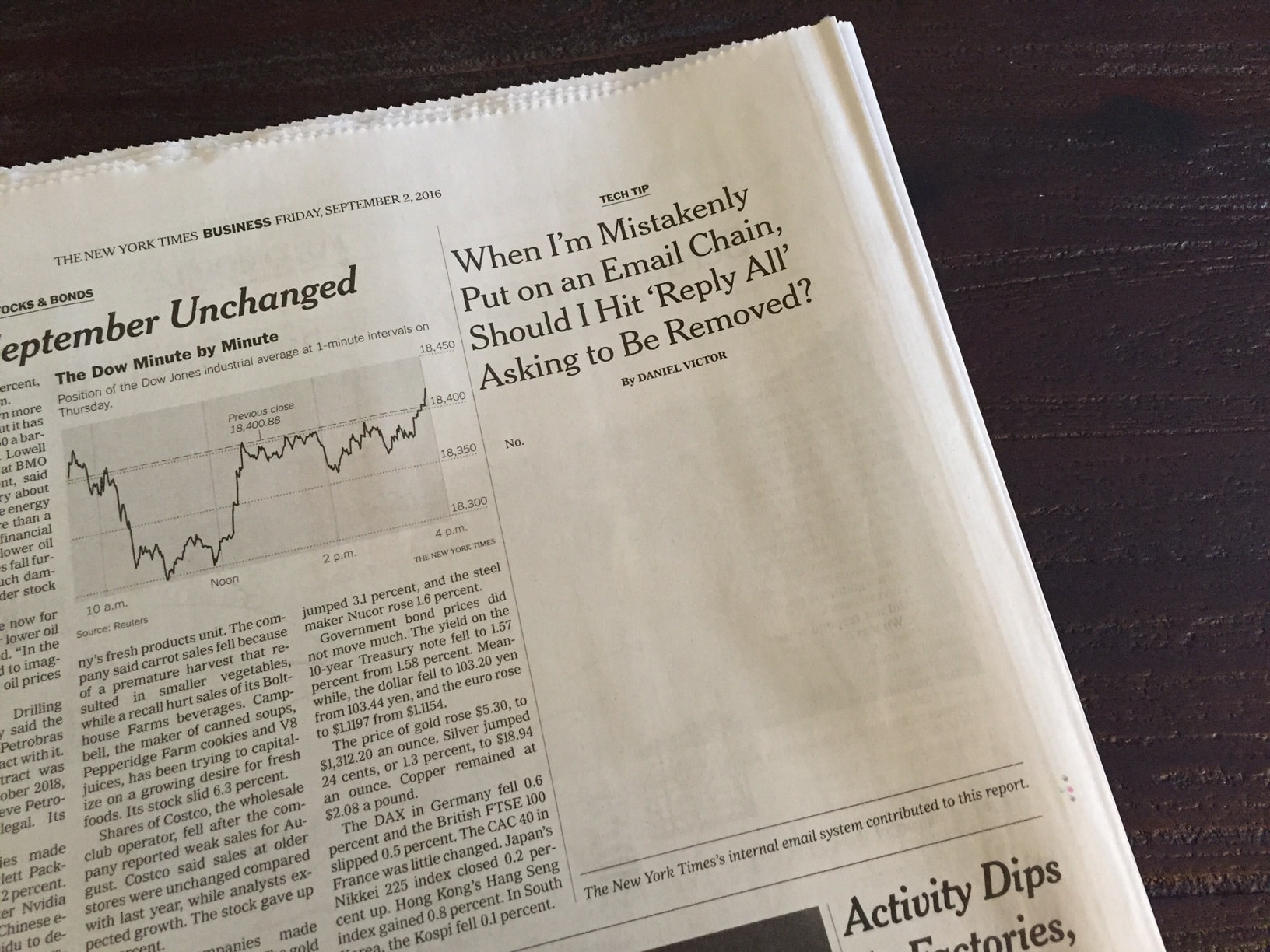 It reads:
When I'm Mistakenly Put on an Email Chain, Should I Hit 'Reply All' Asking to Be Removed?

No.
Genius.
Here's the link to the online version, where he expands a bit on the "No."
On Twitter, he also gave a shout-out to a couple of his NYT colleagues for their awesome job on the layout, and to the editors for approving it.
Kudos to @waynekamidoi and @FredBierman in our print hub for perfectly devising the layout for this, and to editors for going with it.

— Daniel Victor (@bydanielvictor) September 2, 2016
I'm pretty sure someone wasn't extremely enthusiastic about giving up that much real estate for white space, but I'm really glad the New York Times published it as-is.
As someone who:
Is as frustrated with the Reply All syndrome
Has custom-made a "Don't Reply All" t-shirt to spread the message
Even wrote a book about it
Daniel Victor is my new hero.
Touché sir. Touché.
Hassan
P.S. I think I'm going to frame this and hang it above my desk.