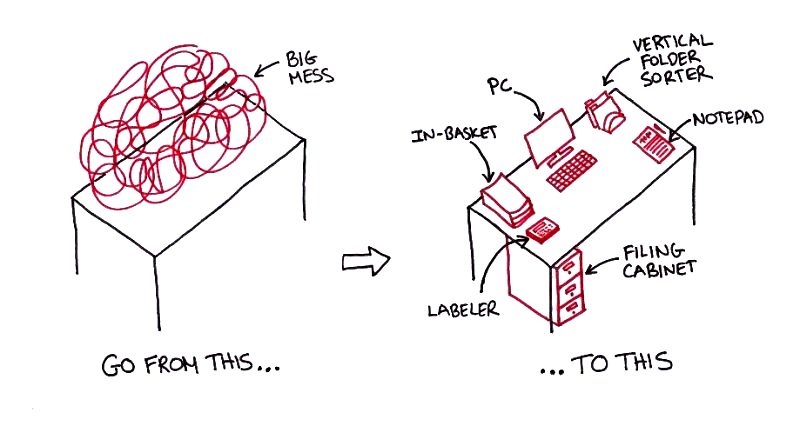 Not too happy about all the clutter lying around? Want to figure out a way to get a cleaner look for your workspace? Thinking of using more efficient organizers?
You're not alone.
How to Design the ULTIMATE Home Office is a downloadable ebook that will help you transform your home office into a highly efficient space. It contains over 40 pictures that show you what organizers and tools to use and where to best position them for maximum impact.
Here's what you'll learn: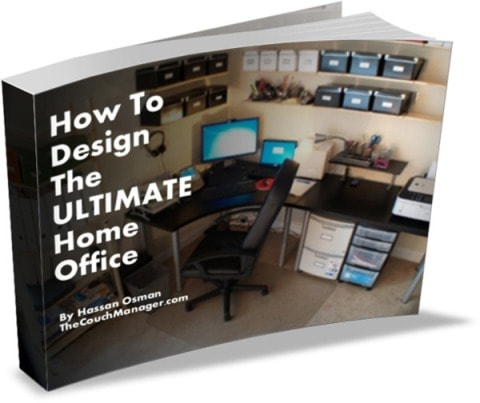 Where to put all that clutter that's been lingering around
What types of budget-friendly organizers to use for your reference files and documents
How to position everything on your desk to save you time and increase your productivity
Examples of applying the GTD principles on organizing all your "offline" stuff
Click on the Add to Cart button to get instant access to the ebook (downloadable pdf file).
Only $19.95 $9.95 (50% off for a limited time)

"After reading your tip about the basic productive setup, I followed your suggestion and rearranged my home office by moving a few things around. What a difference that made in accessing my organizers. Thank you!"  – Chris S.
GTD? Huh?
GTD is short for "Getting Things Done," which is a bestselling book written by David Allen.
It is an incredible system which helps you organize your work and your life.
You do NOT need to read GTD in order to implement any of the tips presented in this book.
I explain everything in simple terms that are based on common sense (so don't worry about feeling you might read terms in the book that you won't understand).
However, if you are a follower of GTD, then all the tips you read in the book will fit nicely into your organizational structure and complement your GTD system.
Note: Both GTD® and Getting Things Done® are registered trademarks of the David Allen Company. This book is not affiliated with nor endorsed by the David Allen Company.
Who Am I? (And Why Should You Listen To Me?)
My name is Hassan Osman and I'm an organization freak.

I'm obsessed with productivity, life hacks and GTD.

Over the past few years, I've worked from several home offices and I have tested a ton of organization products to figure out what works and what doesn't through trial and error.

When I moved to a new apartment, I took the lessons learned over the years and designed the perfect office from the ground up to help me simplify my busy life.

As of this writing, here's what I'm doing:

Working full-time as a Senior Manager at Cisco Systems
Conducting research and pursuing a graduate degree at Harvard
Writing, managing and publishing content on my blog
Actively involved in my community

I do all of that while working from home , and there is no way I could do it all if I didn't have a clear, clutter-free, efficient and highly productive home office that works like a well-oiled machine.

In my book, I'll share with you how I designed my office and give you  step-by-step tips about how to organize it to increase your productivity.
A Better Home Office for You
Here's a picture of how my home office looks like today: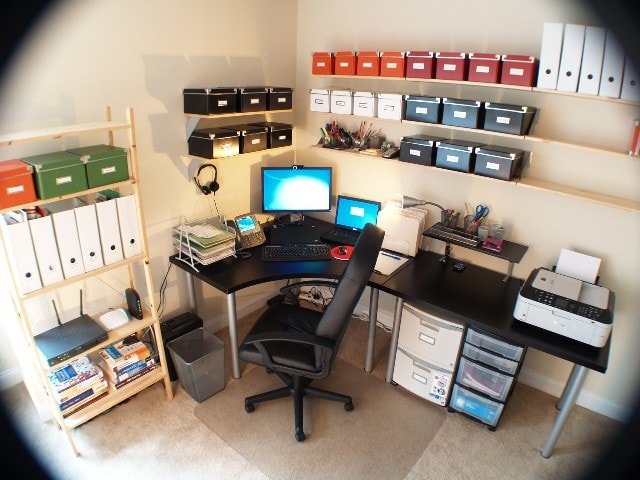 Picture of my home office
It might not be the most earth-shattering set up you've seen, but it's simple and it gets things done.
In the book, I'll show you every single detail of my home office, and give you an explanation of what to use and why to use it so you can apply the tips to your own home office and become more organized.
Here's What's You'll Get
The 5 basic concepts you should follow for designing a clutter-free workspace
How to make 1 simple adjustment to all the stuff on your desk to save you time
Where to put all your files and reference folders for maximum efficiency
What budget-friendly tools to get (most of the tools and organizers I have are from IKEA and Amazon)
Over 40 close-up pictures of all my organizational materials
Prices and product links to everything I have in my office so you don't have to waste any time researching for them (or wondering how much they cost)
What to do on a daily, weekly and yearly basis to keep your office organized and running like a smooth machine
GTD-friendly recommendations for all of the above to help you be more productive offline
Easy-to-read Layout with 40+ Pictures
The book's layout is very simple, and contains over 40 pictures that make it really easy for you to read through it.
Each page in the book's main section includes:
A title that describes what products I use
A description that explains why and how I use those products (with prices and links)
A small picture of my entire home office, with a red circle that shows you where the products are positioned
A close-up picture of the products so you can see what they're about
Here are a few sample pages from the book: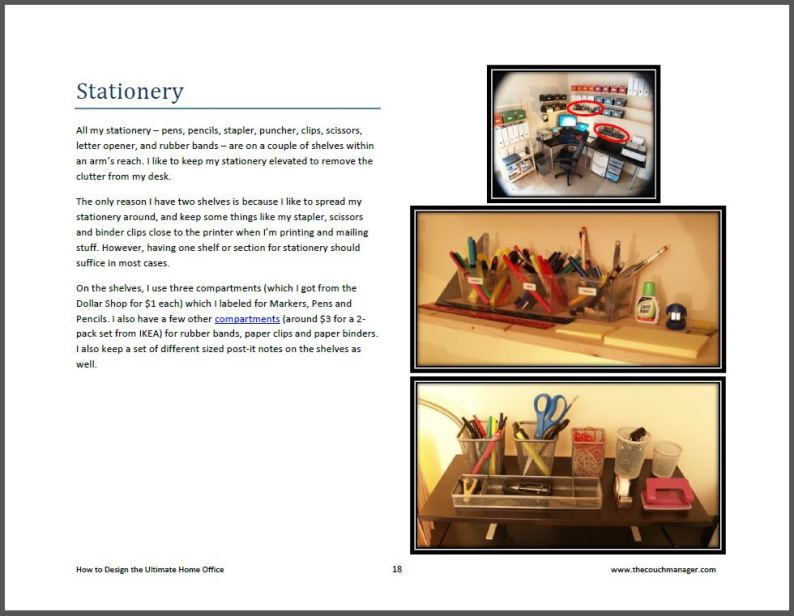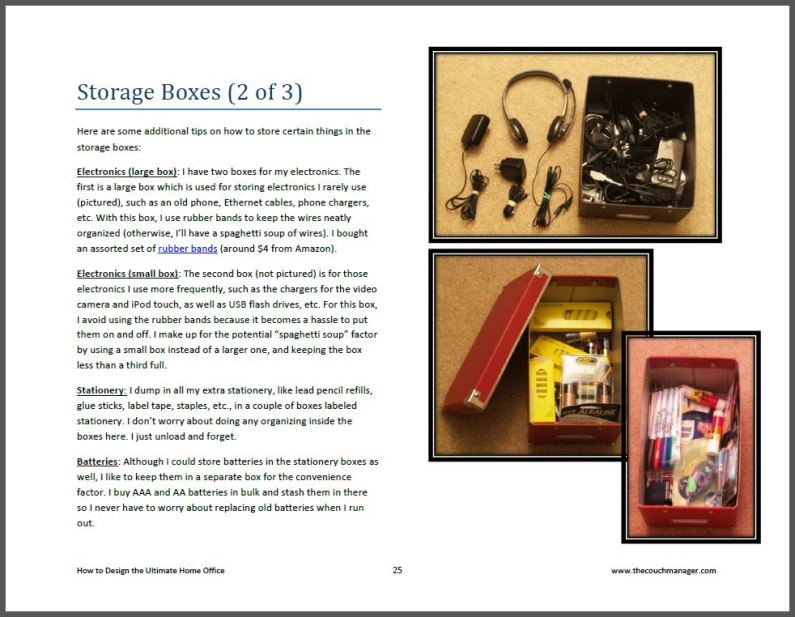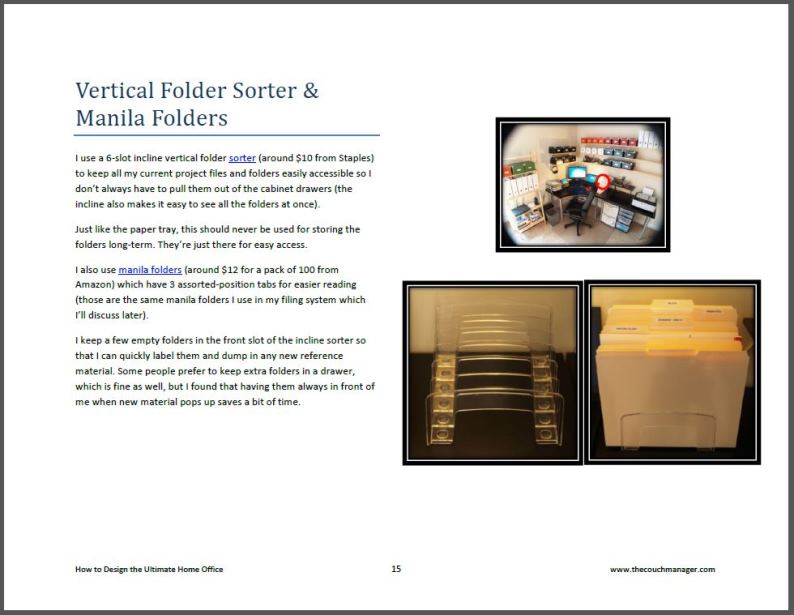 "The most helpful thing about your book are the pictures. You made it really easy for me to refer back to the tips when I dropped by the local office supply shop. I especially liked the way you showed me how you used the storage boxes, which gave me a lot of ideas about what to put inside them. Thank you!"  – Heather S.
Table of Contents
Here's the table of contents of the book so you can see what's included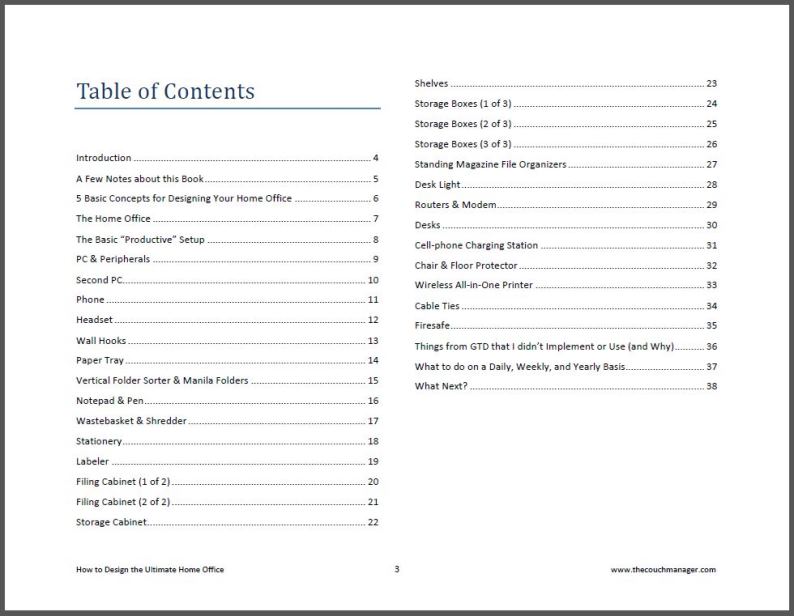 Get Instant Access to the Book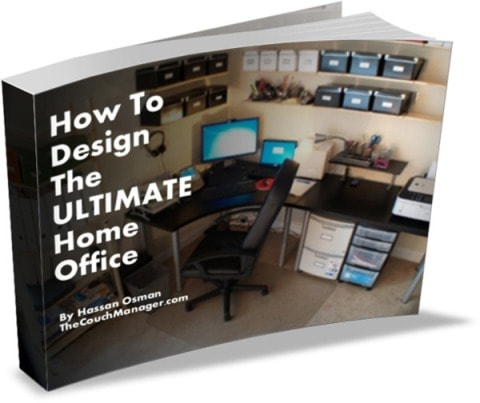 "How To Design The ULTIMATE Home Office" is ready for you to download right away.
It is a pdf ebook that you can download instantly to your computer and start reading in a few minutes.
The book is usually $19.95 but for a limited time it's being offered for $9.95 (50% off).
Click on the "Add to Cart" button to download it right now and start learning how to design a more efficient and productive home office.
Only $19.95 $9.95 (50% off for a limited time)
60-Day Money Back Guarantee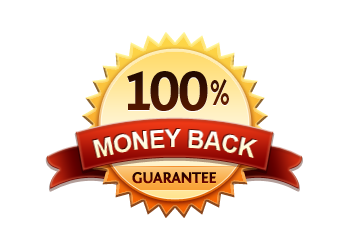 I totally guarantee your satisfaction with "How to Design The ULTIMATE Home Office." In fact, I back it up with a 100% money back guarantee. If you're not satisfied after 60 days (for ANY reason), just let me know and I'll refund your money. No questions asked. I'm so sure you'll love the book that even if you get a refund, you'll get to keep the book anyway. That's how confident I am that it'll help you become more organized.